Kicker Report:
Wolfsburg's negotiations with Marmoush and Otavio remain at an impasse
By Peter Weis @PeterVicey
Thomas Hiete of Germany's Kicker Magazine reports that, despite talks dragging on for most of the month, VfL Wolfsburg are no closer to extending the expiring contracts of squad regulars Omar Marmoush and Paulo Otavio. 

Both players are free to negotiate and potentially sign with other clubs for next season come January 1st.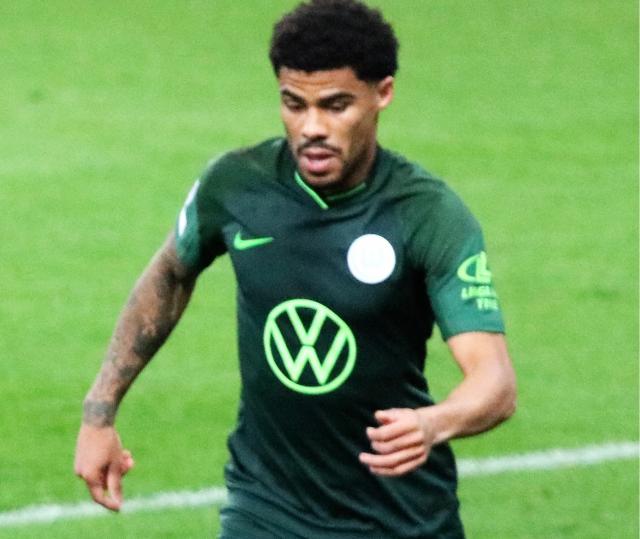 Photo: Werner100359, CC BY-SA 4.0

As VfL Wolfsburg prepare for an administrative shake-up as soon as the coming transfer window concludes, one of the final tasks ascribed to the administrative team of Marcel Schäfer and Jörg Schmadtke will be deciding what to do with the expiring contracts of Egyptian striker Omar Marmoush and fullback Paulo Otavio.


Marmoush - recently returned from a successful loan spell with VfB Stuttgart - has played in all 15 of Wolfsburg's league fixtures this season, netting two goals and pushing his estimated market worth up to €6 million. Heavily linked with (among others) London's Brentford F.C. this offseason, the 15-times capped Egyptian international has also been rumored to be on the move within German football.

Thomas Hiete of Germany's preeminent footballing pub location, Kicker magazine, writes that Marmoush and his representation seek an annual salary that - with bonuses factored in - could approach €6 million. That would surely prove too rich for even a well-financed Bundesliga club such as Wolfsburg to meet. EPL sides like Brentford, in contrast, could easily flash the cash.

Hiete thus writes that a jump to the Isle seems the most likely scenario for the 23-year-old. With respect to the 28-year-old Otavio, it is said that the Brazilian is eager to test new waters after six seasons playing in Germany for FC Ingolstadt and his current club. Otavio is currently VfL trainer Niko Kovac's starting left back.

Wolfsburg would need to find an alternative for Otavio, seeing as how it has already been announced that the club will not be renewing the expiring contract of the squad's only other player at the position. Jerome Roussillon, whom Otavio finally pushed to the sidelines this year, will depart this summer in any case. Octavio's negotiating power is also thus also very strong.

Hiete interviewed current WOB sporting director Marcel Schäfer, who will be promoted to Schmadtke's old role of sporting CEO come February 1st, for the article appearing on Kicker's website today. Schäfer told Hiete that he and Schmadtke remained in negotiations with the duo and that there was "no deadline" for either player to make a decision.


The fact that both Marmoush and Otavio are free to negotiate with other clubs themselves come January 1st nevertheless means that there is a deadline of sorts looming. If the pair can organize contracts with different clubs before the transfer window closes, Germany's green company team will be unable to procure transfer fees for them.



More about Wolfsburg