German FA lines up on UEFA's side ahead of coming "Super League" showdown
By Peter Vice @ViceytheSS
One day ahead of a vote on UEFA Champions' League reform, twelve large European clubs have pre-empted the so-called "compromise plan" aiming to keep them tethered to UEFA. The timing of this tsunami of an announcement was clearly meant to signal that these clubs do not wish to compromise at all.

Liverpool FC, Manchester United, Manchester City, Tottenham Hotspur, Arsenal FC, Chelsea FC, Real Madrid, Athletico Madrid, Barcelona FC, Juventus Turin, AC Milan, Inter Milan, and three clubs yet to be named instead wish to break away from the UCL entirely and form their own "Super League".

In a joint statement issued in the wee hours of Monday morning, the cadre of clubs of clubs issued detailed plans for the competition's new format. The fifteen clubs in question would become permanent members of a 20-team-league. Five other teams would be invited annually via an unspecified qualification method.

UEFA has vowed to stop what has it has previously termed a "cynical project", going so far as to threaten expelling these clubs from the confederation and ban their players from participating in international tournaments.

The German FA has made clear that it stands with UEFA, but will it be enough?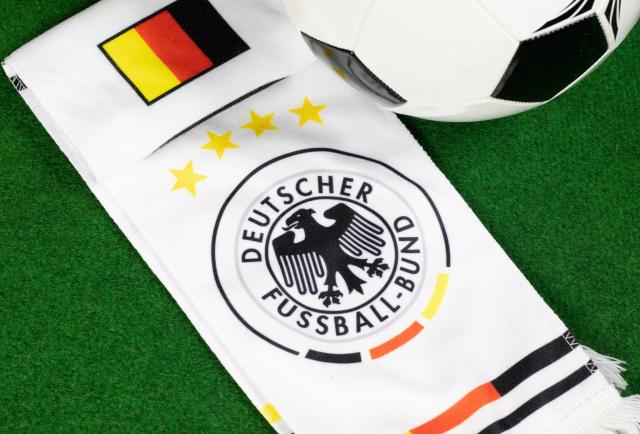 No German football club has signed on to be a participant in the recently proposed "European Super League". Even though three of the signatories have not yet been revealed, German footballing magazine Kicker can confirm that neither of the German clubs considered candidates have agreed to what amounts to the most significant power play to hit European football in generations.


Borussia Dortmund and FC Bayern München are not on board with the cartel of clubs seeking to break away from UEFA; at least not yet. It appears that the "group-of-12", led by Real Madrid Florentino Perez, would welcome them at any time. They may even have space reserved for them. If the league becomes a reality, financial considerations may ultimately leave the larger German clubs without a choice.

For now, it appears as if the DFL's stance precludes them from considering it. DFL managing director Christian Seifert, who will be resigning his position at the conclusion of next season, immediately signaled his support for UEFA.

"The DFL rejects any concept of a European Super League," Seifert conveyed in a statement late Sunday, "It would be exceptionally irresponsible to irreparably damage the national leagues, the very foundation of European football in this way."

Seifert vowed to work together with UEFA to oppose the project. The first major pan-European fan organization to release a statement, Football Supporters Europe (FSA) called the plan "the final nail in the coffin of European football", a disastrous arrangement that would "destroy everything that has made football so popular and successful."

Ever-vocal German ultra societies will surely be heard from tomorrow. Most German supporters societies have already voiced their opposition to the so-called "compromise arrangement" that UEFA members were scheduled to vote on tomorrow. The reality that the softer arrangement aimed at keeping these clubs in the UCL has been subverted will surely lead to vehement protestations from all footballing fan corners of the Bundesrepublik.


The 12 clubs who issued the letter of intent may have nevertheless backed UEFA into an fierce corner. The timing of the announcement could not have been more shrewd. Under these conditions, it's impossible to conceive of the planned vote being held on Monday. Moreover, the combined financial might of the clubs might render stopping them impossible.

The clubs indicated that they are prepared to finance the new league themselves, backed by large financial institutions that can compensate participants with a reported annual pool of €10 billion or more. The statement does reveal that participating clubs shall receive €3.5 billion in investment for signing on.

An article detailing the late bombshell on Kicker's website does note that the European Club Association (ECA) remains divided over the issue. This may serve as a critical stumbling block to stop the initiative. The ECA issued a statement rejecting the proposal and reiterating its support for the compromise model. In so doing, the organization went against its current chairman, Andrea Agelli of Juventus, who supports the breakaway.

At this late hour, there remains little that can be said with certainty about how events may unfold in the coming days. One can say that an enormous fracture in European football has manifested itself this evening. Such a large fissure cannot be expected to be mended easily, if at all.



Related stories