Windhorst now completely wants out of his Hertha investment
By Jonathan Dicks @Jonathan_Dicks
Lars Windhorst, Hertha's biggest investor, explained in a Facebook post that he wants to sell his shares with struggles between Windhorst and the club reaching a breaking point.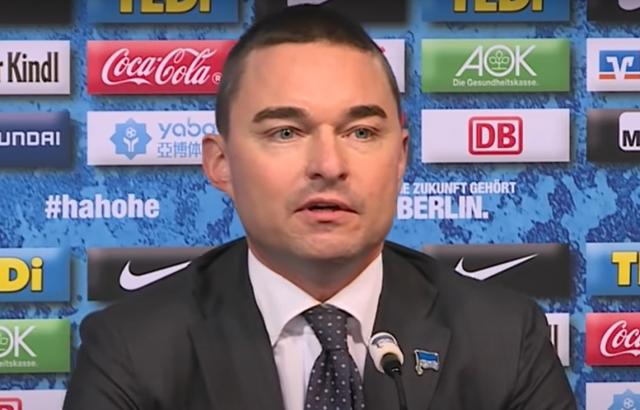 Lars Windhorst confirmed on Facebook that he and his Tanner Holdings group want out of their Hertha Berlin investment. With dreams of European football, Windhorst has invested €375 million into the club since 2019. His fundamental disagreements with Hertha's new president, Kay Bernstein, have reached a point of no return.




Windhorst wants the club to buy his 64.7% shares back at the price it was purchased, which would cost hundreds of millions of euros. A deal is unlikely to be resolved anytime soon due to this massive ask.

A damaging Financial Times report last week shared that Windhorst hired an Israeli private intelligence company to smear and remove former club president Werner Gegenbauer. In turn, Hertha supporters displayed their anger this past weekend against Hoffenheim with signs stating, "Windhorst out of our club."

It's been a tumultuous few years for Windhorst and the capital club, as his investment has come nowhere close to producing the necessary results on the pitch.



More about Hertha BSC