L'Equipé links Alassané Plea with move to France, Eberl says transfer market moves at "snail's pace"
By Peter Weis @PeterVicey
France's preeminent sporting publication reports that striker Alassané Plea emerges as the most likely sale candidate Borussia Mönchengladbach intends to offload in order to offset a trio of impending purchases. 

Meanwhile, the German footballing journalist with the greatest access to BMG sporting director Max Eberl confirmed that most club transfers appear stuck in the traditional mid-summer limbo.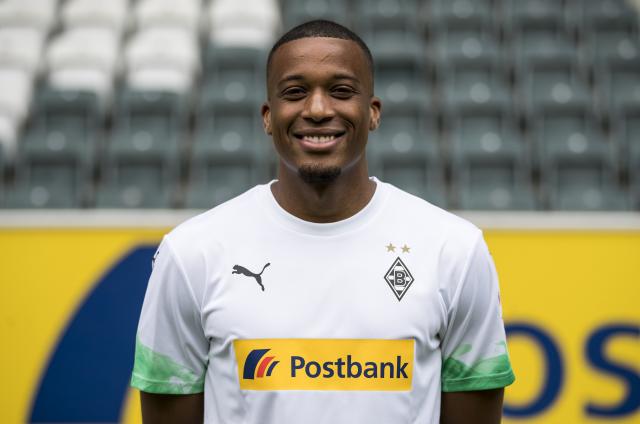 | | |
| --- | --- |
| Alassane Pléa. | Photo: Borussia Mönchengladbach |
With three incoming transfers hanging in the balance, Germany's foals must generate some capital before investing more in significant outlays. France's L'Equipé links 28-year-old attacker Alassané Plea (worth approximately €22 million) with either a move to his hometown club of Lyon or a swap with Stade Rennes that would see the BMG acquire left-back Faitout Maoassa.


The French publication reports that initial offers for Plea hover in the €15 million range, something that may not be acceptable to club sporting director Max Eberl. German journalist Jan Lustig of footballing magazine Kicker, currently embedded with the Gladbach training camp, elicited only non-comital responses from the always cagey Eberl in an interview conducted today.

"Everything is a bit slow and sluggish at the moment," Eberl told Lustig, "I too am waiting for certain things to happen."

Eberl did offer some specifics on the club's financial status. In particular, he told Lustig that the foals definitely wouldn't be completing signings on the level of their nearest table rivals Bayer 04 Leverkusen.

"We will certainly become active at some point," Eberl said when asked about future transactions, "but if I take the example of Leverkusen, we can't spend €20 million or €25 million on a top man in the corona-era."

"There are days when one is four steps ahead and then others when one is six steps back," Eberl said of the state of the late July transfer market, "Everything goes at a snail's pace at the moment. There are clubs that are interested in our players, and we're preparing contingency plans if someone should leave us."

"We try to prepare for these cases," Eberl continued, "but there are an incredible number of constellations. One, two, or three transfers are possible. As it stands, we're prepared. I'll emphasize that if we do give away players, it will be on a small scale."



Related stories