German press reacts to Nagelsmann sacking: "Erratic, moody, and overly complicated."
By Peter Weis @PeterVicey
After last night's shocking revelation that Julian Nagelsmann would be released by Germany's footballing giants, the time has come to take a look at what the major German papers of record had to say about the sacking this morning.

We're pleased to supply translations of editorial pieces from the Süddeutsche Zeitung, the Frankfurter Allgemeine Zeitung, der Spiegel, die Zeit, and Germany's Kicker Magazine.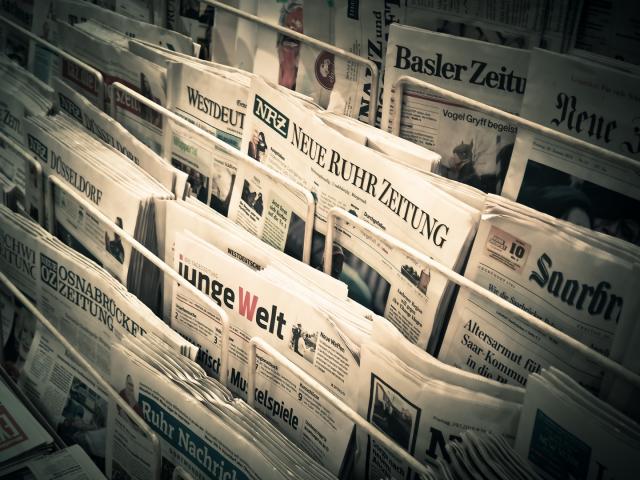 The complete German footballing earthquake that was Julian Nagelsmann's spectacular sacking has now found response on the editorial pages of the Bundesrepublik. The following Bulinews' feature contains six translations of opinion pieces written in the Süddeutscher Zeitung, the Frankfurter Allgemeine Zeitung, Spiegel Online, and die Zeit Online.




An article on the reasons behind Nagelsmann's dismissal - including some analysis from both Germany's main sporting tabloid and its preeminent footballing publication - is already up here on Bulinews. This piece provides expanded translations from the Kicker Magazine article, after the other sections from the editorial publications of Germany's major papers-of-record.

Claudio Catuogno, Süddeutsche Zeitung

"Julian Nagelsmann may be great at explaining football, but he often got on the nerves of the players. A photo of the young coach on Ski Holiday with his wife was taken by one of Nagelsmann's favorite tabloid journalists. Anyone wondering why Bayern are now ready to part company with a coach they once spent a record sum on and were recently quite proud of can find answers therein."

"One couldn't really tell whether Nagelsmann was a footballing teacher or a celebrity for the tabloid columns anymore. Everything one hears from Bayern management leads one to the conclusion that the coach's dismissal was not a spur-of-the-moment decision or panic action ahead of the coming league duel against Borussia Dortmund. Gradual problems were building up over time."


"The relationship was one of many break-ups and make-ups until the lingering doubts finally prevailed. Nagelsmann only won one of three potential trophies [league champions despite failing in the Pokal and Champions' League] and that was not forgotten at this critical turning point. And in the current campaign, the ups-and-downs continued. Three titles are still in reach. A change was needed."

"The 'Mia-san-Mia' spirit was missing. Oliver Kahn and Hasan Salihamidzic have gone back-and-forth themselves in recent weeks. The victory over PSG in Champions' League round-of-16  gave the head-coach a positive credit in his "trust bank account". Then came the hapless loss against Leverkusen in which the squad was barely trying."

"The respectable win against Paris proved an outlier for this strangely erratic team. One had to ask the question, 'do they produce such fickle and moody performances because their coach is so fickle and moody?'. One a coach - as the cliché goes - 'loses the locker room', a separation is inevitable. Not a [Biblical reference] 'fisher of humans' like predecessor Hansi Flick, Nagelsmann overcomplicated matters."

"He lectured his players. He chose tabloid FCB correspondent as his partner. Bayern players now wondered if critical tabloid headlines directed at them were sourced by Nagelsmann himself. Those used to football stardom may have already known that such stories needn't have originated from the coach, but it still wasn't a favorable situation. Moreover, an opportunity presented itself."

"After being sacked by Chelsea, Tuchel moved back to Munich. he was being courted by several clubs, including previous station PSG. For Salihamidzic, there might have been some deja vu in the situation. He had once wished to bring in the former Dortmund trainer in 2018 before then personnel boss Uli Hoeneß nixed the idea. Tuchel would eventually sign for PSG that time, but not this time."

Sebastian Fischer, Süddeutsche Zeitung

"As Hasan Salihamidzic recently put it when commenting about the Champions' League quarterfinal draw, 'I like playing against the great teams. Our lads are always focused'. this year, in what Karl-Heinz Rummenigge terms 'the bread and butter business' of league football, the FCB lads have not looked so focused. Augsburg, Gladbach, and Leverkusen have all slayed Bayern this season."

"After the 1-2 loss at Leverkusen, Nagelsmann complained repeatedly that his tactical plan was not implemented properly. The relationship between coach and players had been drifting for quite some time. As simplistic and cliched an explanation as that sounds, it is the truth. Bayern are expected to win their 11th title in a row, crushing Dortmund on April 1st just as they did the last time Dortmund led the league at this stage in 2018/19."

Christopher Melzer, Frankfurter Allgemeine Zeitung

"The FCB board members are no longer on the side of the coach. They have taken the players' side. Hasan Salihamidzic and Oliver Kahn got rid of goalkeeping coach Toni Tapalovic because Nagelsmann wanted him gone. In the weeks thereafter, smaller hints that Nagelsmann was losing the locker room began to add up. Kahn and Salihamidzic eventually had to do what is commonly done at Bayern; take the players' side."

"A trainer that stood at the center of attention, and also plainly wanted to be there, went against the usual spirit of Bayern. It's true that Nagelsmann furnished some solid press-fronting for the shier Kahn and Salihamidzic. The issue of the team's controversial sponsorship deal with Qatar Airways serves as an example. When it came to his players, however, (the Serge Gnabry case works as an example) Nagelsmann was weak on his fronting."

"One can argue that Kahn and Salihamidzic should have protected Nagelsmann more. In the end, they didn't. They couldn't. One who loses the locker room can no longer win. They fired a man worth an exorbitant amount of money to them. The club is under far greater scrutiny now. The first trainer of the new managerial structure is now the first failure."

Florian Kinast, Spiegel Online

"In September of 2022, Hasan Salihamidzic remarked that Julian Nagelsmann was 'still learning' and 'just discovering his style'. It sounded as if the Bayern boss was referring to a 'trainee' rather than a 'trainer'. The persistent aggressive tone of Nagelsmann towards the officiating teams post-match demonstrated that the young head-coach still lacked maturity, sovereignty, identity, and character."

"He was not yet up to the task of coaching such a big club. He railed against refs, players, and even poked fun at a volunteer fire brigade at one point. Mocking of players, officials, and volunteer rescue workers showed this. The FCB managerial team knew who they were bringing in and backed him with unlimited support despite these gaffes. The core issue remains the dealings with the players."

"Robert Lewandowksi. Manuel Neuer. Serge Gnabry. The list is extensive. In addition to this, there were all the squad rotations and his insistence that players needed to be scolded and shamed even after big wins. This did not go over well with a group not much younger than he. According to our own sources, Nagelsmann's decision to pull Thomas Müller early for a tactical change against Stuttgart actually caused some waves in the locker room."

"Bayern far too often didn't look like a homogenous unit this season. Only Joshua Kimmich - Nagelsmann's best ally and confidant - played regularly. Often the squad had the feel of eleven players acting on their own individual plane, carefully attempting to avoid mistakes in order not to be rotated out in the next match. Facing a trophy-less year, the club had to do something."

Oliver Fritsch, Zeit Online

"From the onset, Nagelsmann was an unusual choice for this club. The FCB has been led by experienced footballers for over 40 years. Nagelsmann barely kicked a ball professionally and was brought in at the age of 33; the first trainer without a previous title to take the reins since Jürgen Klinsmann. It sounded exciting two years ago. The old style of football wedded to the new. Now it hasn't worked. Only the timing is a surprise."

"There have long been doubts about Nagelsmann's maturity. The young gun in charge at Munich - riding in on his metaphorical skateboard - seemed naive at times. He had to walk back many public statements, harmless enough ones but also thoughtless. He always apologized, but his relationship with a tabloid journalist compounded his problems with links to the team."

"In the end, sporting reasons were more decisive for the separation. Nagelsmann proved not to be a genius when it came to player development. Leroy Sané couldn't find a stable role. Serge Gnabry went nowhere. Jamal Musiala's talent took no direction. It remained unclear what the coach's plan for Sadio Mané or Joao Cancelo was."

"In some ways it was shocking that Nagelsmann was allowed to continue after the embarrassing bounce-out of the Champions' League against Villarreal last year. Nagelsmann's explanations for losses were often too technical. His tendency to credit his own tactics for victories belied too much swagger. At Bayern, people tend to think less about tactics than at Leipzig or Hoffenheim."

"Football is supposed to be about something else in the Bavarian capital. Nagelsmann has now learned that Bayern isn't a coaching club. Additionally. long-term contracts, oaths of allegiance, and talk of the FCB being a 'family' don't mean much either. Much more high profile names have failed with the German giants. Nagelsmann may one day learn how to console himself with this fact."

Georg Holzer, Kicker Magazine

"The decision by the Bayern bosses is understandable. All that really surprises is the timing. Issues with the 35-year-old had been going on for well over a year. In sporting terms, not much had been developing with the side since the beginning of the "Rück-runde" in 2022. This autumn's winning streak is now contextually a blip. The notion that the club was committed to building something with him has changed."

"It's not merely the squad's current form or the loss of the league lead with the recent league loss against Leverkusen that are responsible for this decision. Events off the pitch eventually led to this step. Among the German national team players called up to Hansi Flick's camp, only DFB squad captain Joshua Kimmich was considered a loyal devotee."

"Robert Lewandowski was actually the first harsh citric of the coach. Others followed. Nagelsmann made few friends within the team thanks to his public admonishments. Nagelsmann's close relationships with tabloid journalists, and his desire to be the star figure at the club, didn't help. Trusts between players and coach frayed. The Toni Tapalovic situation caused quite the stir."

"Bayern remains a different club than [previous Nagelsmann stations] TSG 1899 Hoffenheim or RB Leipzig. The Munich environment required more experience than the young coach had on offer. He still has time to catch up and wouldn't be the first coach to return to Bayern one day. For now, Tuchel will be expected to lead Bayern to the triple. The opportunity is still there."



More about FC Bayern