Neuer, Flick, and Wolff weigh in on fourth straight draw: "We're not quite there yet."
By Peter Weis @PeterVicey
While the mood certainly wasn't dour after the German Nationalmannschaft's fourth consecutive 1-1 draw, Bundestrainer Hansi Flick and squad captain Manuel Neuer were in no mood for making excuses in their post-match comments. 

Once again handling the post-match commentary for the Gold Standard of German footballing journalism, Sebastian Wolff offered several specific critiques and labelled the match "the first real disappointment under Flick."

Neuer promised fans something better on Tuesday.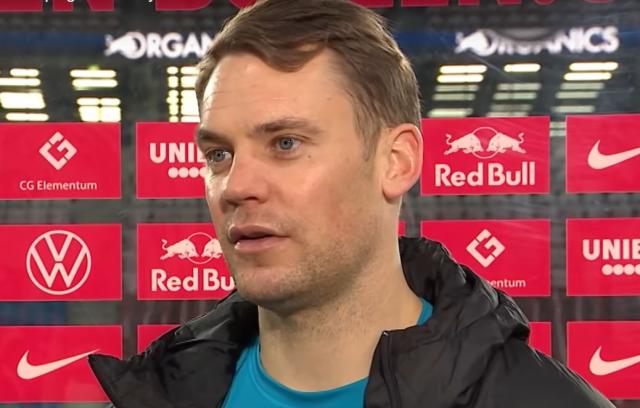 The German national team certainly didn't have an easy task on Saturday evening in Budapest. Such is never the case when squaring off against Hungary; a national team full of Bundesliga familiars. Freiburg's Roland Sallai and Leipzig's Dominik Szoboszlai featured in the Hungarian starting XI. Bundesliga veteran Adam Szalai spearheaded the attack. Anchoring the defensive corps as usual, it was none other than Kaiserslautern native Willi Orban.


Overall, a 1-1 draw at the Puskas Arena seemed a fair enough result. The hosts undeniably played with more passion for long stretches, yet the DFB XI also seemed fairly disciplined on the ball. Were it not for finishing errors from Timo Werner and goal-scorer Jonas Hofmann, three points could have been obtained. It should nevertheless also be noted that several strong saves from keeper Manuel Neuer preserved the 1-1 scoreline.

When speaking to reporters after the match, Flick seemed almost apologetic that Neuer was forced into so many stops early. The Bundestrainer took care to emphasize that he felt his net-minder and squad captain to be "world class". Neuer himself appeared a bit frustrated at having to cover for more defensive errors than he would have hoped. The FCB gloveman also had criticisms of the attack afterwards.

"The determination going forward was missing," Neuer told the RTL microphones, "stability and positioning whilst in possession of the ball also gradually frayed. If a sense of ease and the element of surprise are missing, one won't get the chances.

"Today you saw that we're not quite there yet," the DFB keeper summed up, "and we have to learn from that."

After praising Neuer, Flick wished to accord credit to Marco Rossi's Magyars. The Bundestrainer called the fixture "the second hardest test [of this break] after England.


"They were tight and very compact and also switched well," Flick noted, "We didn't manage to play forward quickly with conviction. We made too many mistakes. Based on that, we have to be satisfied with the result."

The mistakes formed the cornerstone of senior Kicker Sebastian Wolff, who--just as he did on Tuesday--handled the commentary for Germany's preeminent footballing publication. Wolff began by acknowledging the sentiment of the players (and the German public) during this odd non-tournament summer international break. High demands of the Nationalmannschaft aren't present; at least not yet.

"The sporting value of the Nations League remains secondary," Wolff wrote, "the significance of this draw is thus easy to bear."

Wolff went on to note that the manner in which some of Flick's experiments did not work out did induce a few winces. For example, the performance of fullbacks David Raum and Thilo Kehrer was so error-ridden that it called into question who the two starting players at that position should be. Moreover, the notion of giving Chelsea teammates Kai Havertz (at ten) and Timo Werner (at nine) proved a total flop.

"The list of deficiencies is long," Wolff wrote, "Leon Goretzka lacks power and dynamism. Kai Havertz and Timo Werner failed to do anything offensively. This must be a cause of concern for the national team coach. [His selections] suggested he thought that his team was much further along than they were."

"This was the first real disappointment under Flick," Wolff wrote (noting that Saturday's draw edged out the debut fixture against Liechtenstein as the most uninspiring of Flick's 12 matches in charge), "it was simply too little from everyone. Intensity is a foundational virtue that a coach must demand. The fact that the Hungarians were clearly superior in this art gives [Flick] an additional task."

Wolff stressed that all those invested in the country's Nationalmannschaft had a right to expect better from their team in this international break's finale against Italy in Gladbach on Tuesday. So too, for that matter, did Flick and Neuer.

"You will see a better side of us on Tuesday," Neuer promised, "We want to light a fire."



More about the match
More about the teams